^^^^^^^^^^^^^^^
DELLIE MAA CONFERENCE 2019
Decolonization: Conference on
the Strength From Within
See schedule
^^^^^^^^^^^^^^^
Participants and lecturers – together with the audience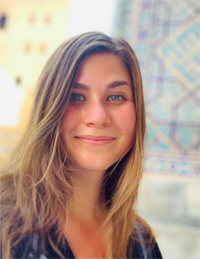 Chair: Leni Charbonneau
Leni Charbonneau is a student at Marlboro College, Vermont, and has been a researcher with the Centre for Environmental and Minority Policy Studies based in Sapporo, Japan. As a human geographer, she is interested in the ways humans exchange meaning about place and their environment. She particularly engages with issues of environmental struggle and has taken great honor in working alongside and learning from activists from Sápmi, Ainu Moshir, and elsewhere around the world.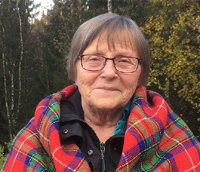 Sagka Stångberg
Sagka Stångberg, born 1945, chairwomen of the Sami culture association Vadtejen Saemiej Sïjte (VSS). Former teacher and principal of the Sami school in Dearna/Tärnaby. Language and integration consultant in the construction of Sami integration in the municipalities. She has worked on revitalization of South Sami through gïelebiesie (language nests) and in the project "Revitalization against all odds" in collaboration with Leena Huss at Uppsala University. Worked for three years with language nests in collaboration with Norway. Member of the Sami Parliament from its beginning and during twelve years. Also a member of the first Board of the Sami Parliament. Sagka Stångberg received the Norwegian Sami Parliament's language motivation award in 2009.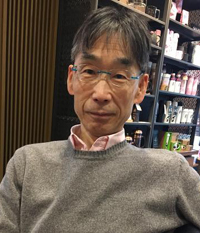 Hiroshi Maruyama
Hiroshi Maruyama has been awarded an Honorary Doctorate by Uppsala University. He is also Professor Emeritus, Muroran Institute of Technology, Japan, and Guest Professor at the Hugo Valentin Centre Uppsala University. He has devoted himself to research for and with Indigenous peoples and minorities who struggle against the authorities in search of local autonomy and social justice over environmental issues and the revitalization of their distinct languages and cultures. In consequence, he has published monographs and articles on environmental issues and indigenous policies, including "Japan's policies towards the Ainu language and culture with special reference to North Fennoscandian Sami policies" (2014, Acta Borealia) and "Threats to Human Security of the Ainu in Biratori Town Hokkaido Japan" In Understanding Many Faces of Human Security: Perspectives of Northern Indigenous Peoples", edited by Petrétei Anna & Kamrul Hossain (2016, Brill). He is one of few Japanese social scientists who publish many papers in internationally recognised publishers. Currently, he is collaborating with Sagka Stångberg, Marie Persson Njajta, Leena Huss towards the realization of a healthy future for the South Sami in Tärna.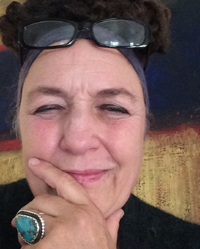 Antonie Frank Grahamsdaughter
Antonie Frank Grahamsdaughter Canada/Sweden (Metis, Oijbwe) gives lectures and writes about negative racist stereotypes and curates exhibitions with filmmakers and artists from indigenous peoples. Antonie Grahamsdaughter started the organization Native Moving Images 2012 – an organization to spread the indigenous people's representation in film and art. She is educated at University of Art, Crafts and Design, The Royal Institute of Art (MFA) and at the researche platform Jan Van Eyck Academy in The Netherlands. She has recived the "FilmForm Honorary Award". Antonie Grahamsdaughter was selected for EWVA European Women Video Artist 2016.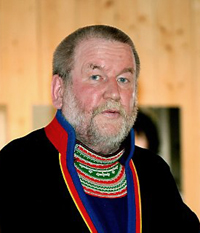 Leif Elsvatn
Leif Elsvatn, born 1946. Sami from Elsvatn, Aalesjaevrie, Aarbortesne. Educator and historian. Author of many books and articles on local Sami history.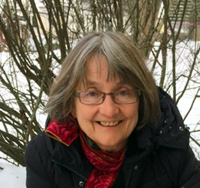 Leena Huss
Leena Huss  is professor emerita of Finnish at Uppsala University, Sweden, and professor II emerita of minority language research at the Arctic University of Norway. She has published, edited and co-edited extensively on reversing language shift in northern Scandinavia, contact linguistics and multilingualism, linguistic revitalization in education and language emancipation in Europe. Her current research covers language policies and planning, Indigenous and minority rights, and cultural revitalization among the South Sami in Sweden.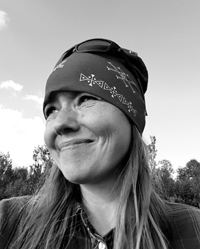 Marie Persson Njajta
Marie Persson Njajta, born 1977. South Sami from Bearkoenvuemie, Dearna. Founder of the organization "Stop Rönnbäck Nickel Mining Project in Ume river, Tärnaby". Member of the Sami Parliament in Sweden since 2013. She has held many lectures regarding Indigenous peoples' rights, children's rights, mining issues, land and water. She has reported to UN and guided the UN Special Rapporteur on the rights of Indigenous peoples. Marie Persson Njajta lives with her family in Tärnamo where she is passing her culture on with fishing, traditional handicraft, herb gathering. Designer with a Master's Degree in systems science. Marie Persson Njajta grew up with alcoholism, violence and other severe consequences in a South Sami area subjected by severe colonial abuses from the state, authorities and others. Persson Njajta wants to end the dysfunctional colonial abusive circle in order to give the children and next coming generations a healthy future. Elected as citizen of the year in Västerbotten County in 2012 for her work against a largescale nickel mining project.  Member of the working group and reference group of the Sami Parliament regarding a Truth Commission. Member of the Sami expert group at Civil Rights Defenders. Exhibitions: Vaapsten bïjre, Tråante, Dearna, Ubmeje, Staare. Eatnamistie/Jordskap, Staare. Artist and key note speaker at the Indigenous Art Workshop and conference: Faamoe-Mosmos-Decolonization, Ainu Moshir, Sapporo 2017.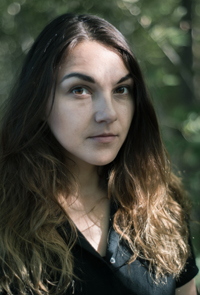 Marit Shirin Carolasdotter
Marit Shirin is a professional dancer with Sámi roots from Jämtland in Saepmie and from Kurdistan, Iraq. She is currently based in Umeå where she is working as a company dancer, with the Saemien Dance Company 'Dansrajden' and as a project leader for her Ainu – Sami collaborative project, Humans & Soil. In 2019 she worked with Ainu Women's Association in Sapporo Pirka Kotan, where she performed and held a lecture in collaboration with Sapporo School of Freedom and Professor Hiroshi Maruyama. She has a Bachelor in Dance Performance from Stockholm University of the Arts (2015), and has studied at the Iceland Academy of the Arts Contemporary Dance Programme in Reykjavík. She has received awards from WomenCineMakers Magazine in Berlin, Swedish Art Council for her residency in Kofu City 2019, and is supported by Norrlandsoperan and Dans i Västerbotten.